Solo Day Trip
Central Park is in a world of its own. Unlike when hitting the trails at state or national parks, there is luxury weaved throughout this wonder. You will find attractions, acceptable bathrooms, water fountains, food stands, proper seats and a close proximity to civilization. I still pack a small backpack of essentials, which are listed in the link to my previous post. You can be as active or chill as you please when visiting Central Park. I often choose to lay my lotus towel out on a hill or under a tree to read, write and people watch. During my last visit, I flew solo and found this rocky hill–obviously dragonglass–to sit atop while reading Game of Thrones.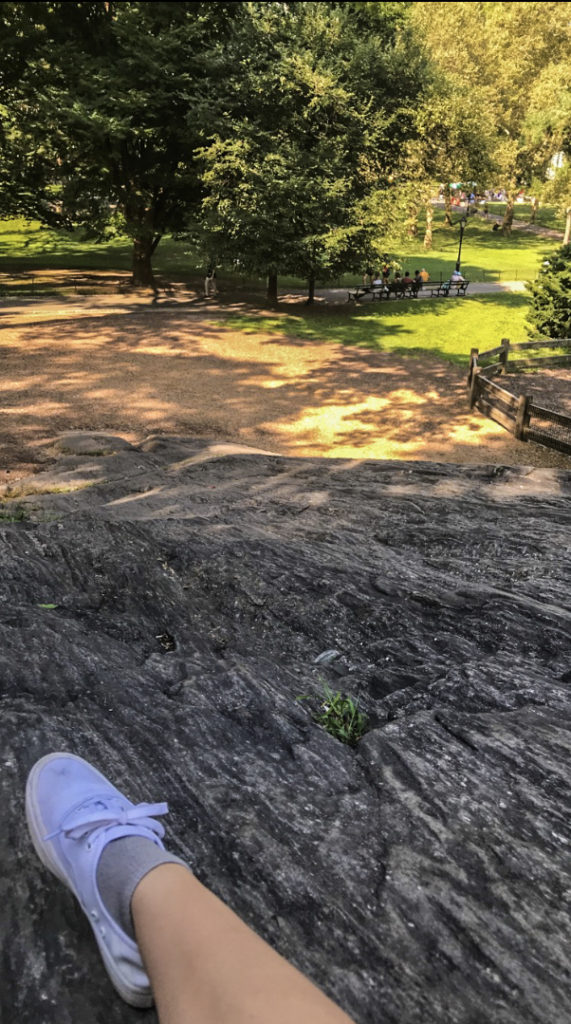 This particular hill was located beside Heckscher Playground near the Columbus Circle entrance to Central Park. From this spot you can still see some city landscape and the playground is equipped with fun swings and slides (yes, I did try them out)! If you're unfamiliar with Columbus Circle–on the Lower West Side–, it is a pretty prominent entrance point to Central Park marked by the Maine Monument.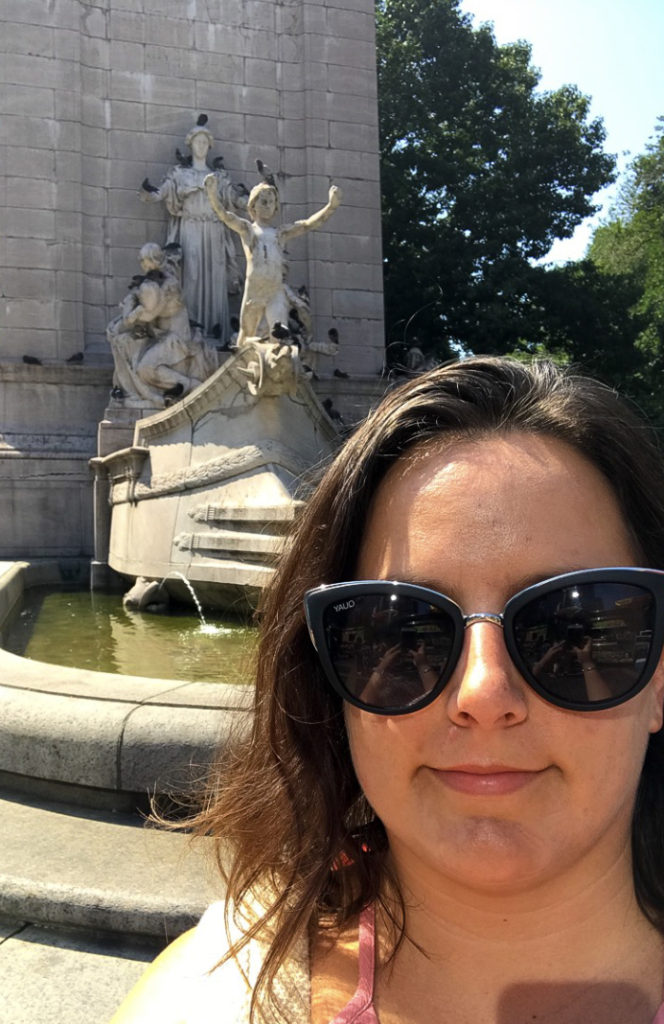 The Maine Monument, standing 44 feet tall, is a tribute to the USS Maine battleship. Atop the monument is a golden girl (shout out to America's golden girl Betty White) riding a sea chariot. The monument is hard to miss, making it the perfect entrance point and photo opp!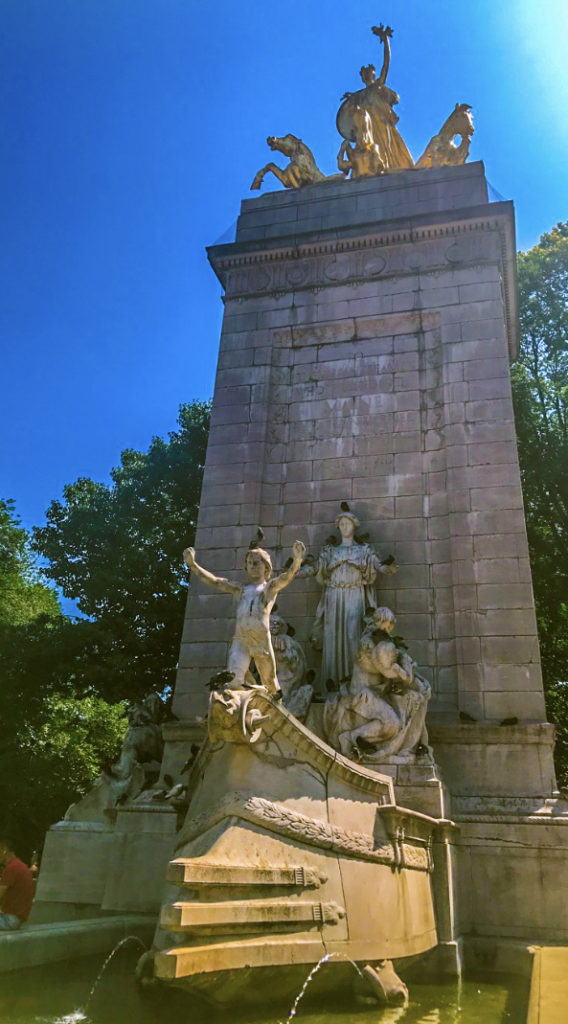 On this day, my Central Park journey led me along the popularly photographed trails, which you can walk, jog, bike or skate. As pictured below are plenty of spots for picnics, relaxing and sunbathing. I've seen all that and more. Lately I've been roaming the park on my own and safety is always on my mind, but I find that the park has enough crowds of people that it is easy to stay in sight of many people. I call it quits before the sun drops, because the night is dark and full of terrors. I hope I'm not the only fantasy nerd here. As a seasonal treat comes the Central Park ice skating which is as much a treasure to the locals as it is to tourists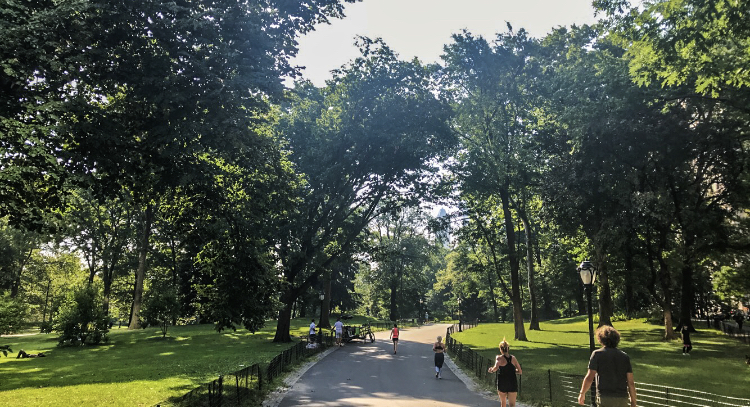 It has long been a desire of mine to take a carriage through Central Park. True to my Kentucky farm girl roots I am always making a beeline to any horse I see, so I can give it kisses and love. A Central Park carriage ride is still on my bucket list, but believe I will jubilantly post about it when the day comes!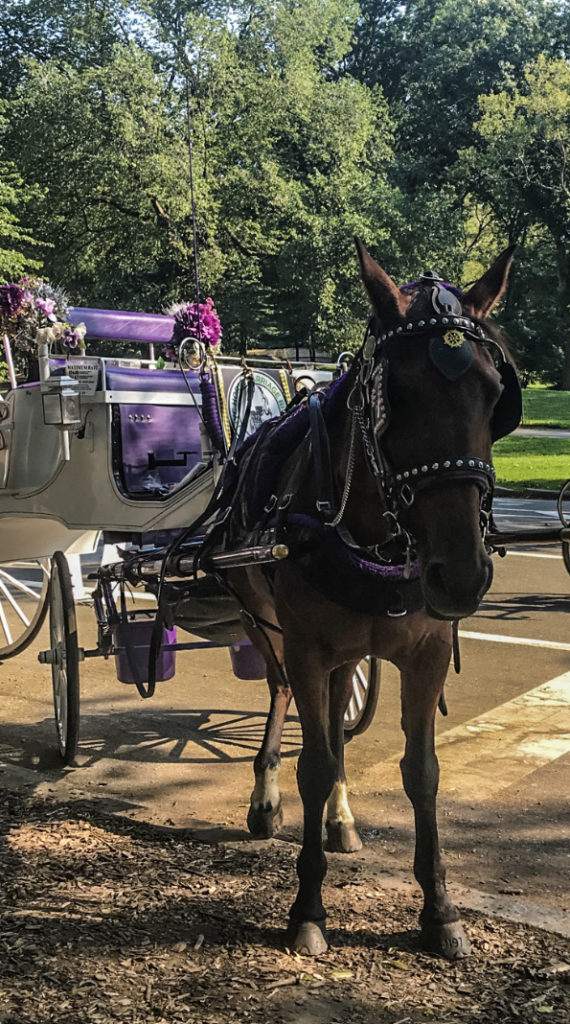 During this visit it was New York City restaurant week, which I took full advantage of and one of my restaurant picks is located within Central Park. Tavern on the Green is an iconic NYC restaurant located along Central Park West.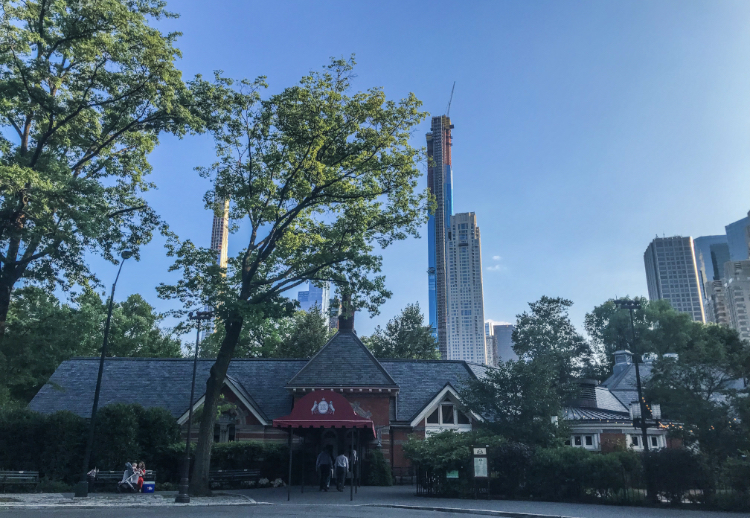 I won't lie, I was not impressed with the food–lobster risotto & creme brulee– from the restaurant week menu, but the alcoholic beverages and ambience was a delight. I would recommend Tavern on the Green as a stop for drinks at the whimsical outdoor bar for a girl's night or a date with your boo.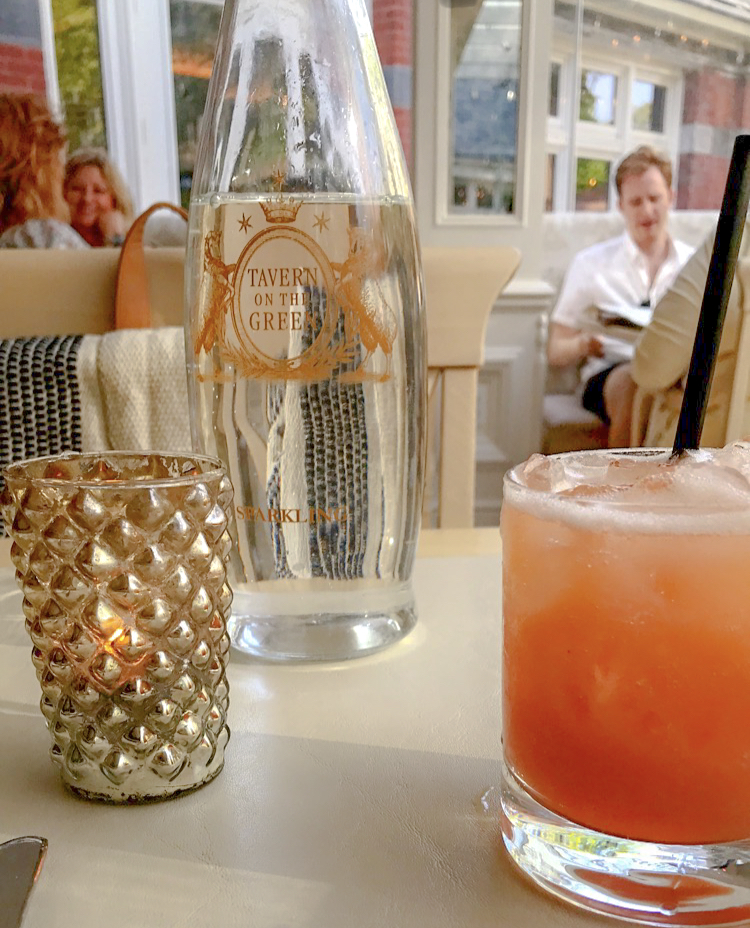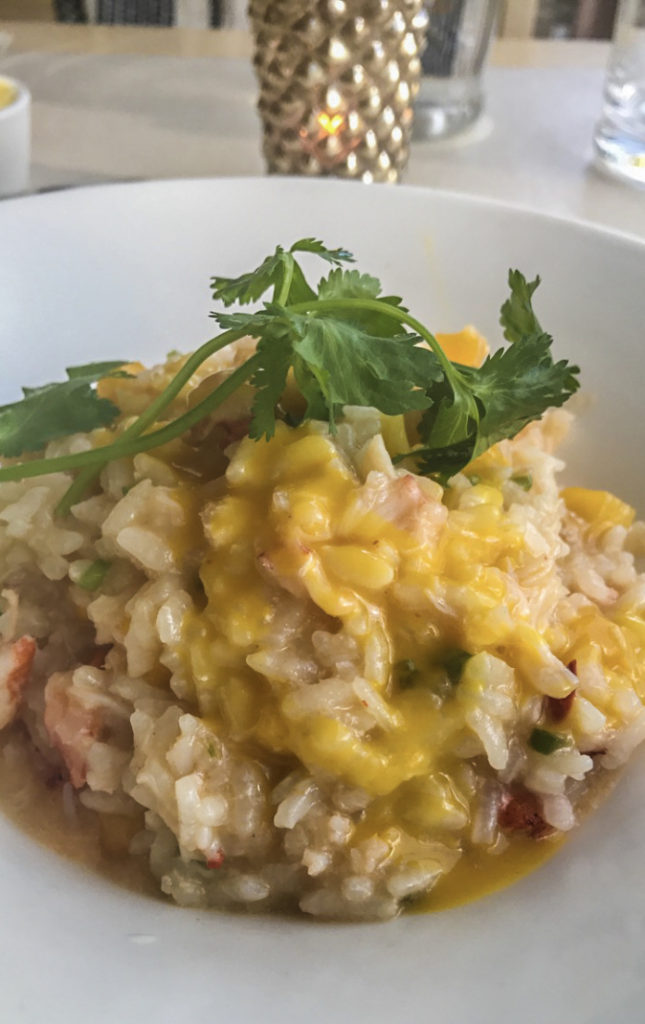 I spent the final leg of my Central Park journey at the Lake, north of Tavern on the Green. The Lake offers picturesque views, a quiet from the city energy and is home to the Bow Bridge. There was a musical performance by the lake as well as a place to rent boats or take a gondola ride. I would look more into that on a duo trip. Anyways my entire day at Central Park was focused solely on the lower portion and the emphasis was placed on leisure rather than trying to see it all. I prefer quality over quantity when traveling, which is why I highly recommend taking on Central Park more than once.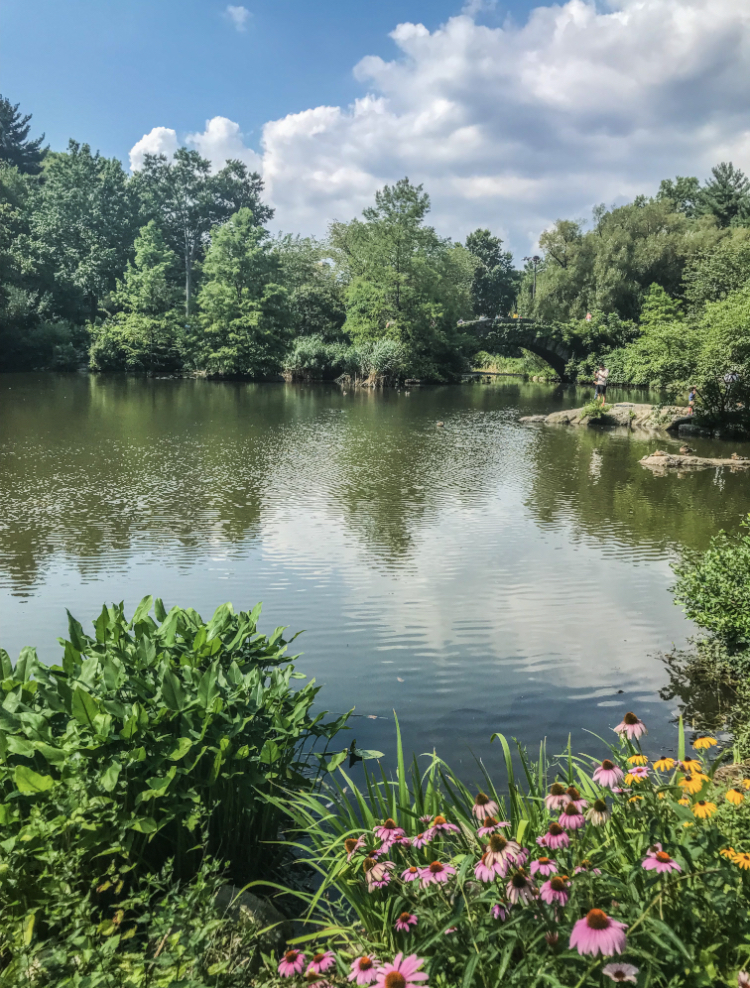 Rae